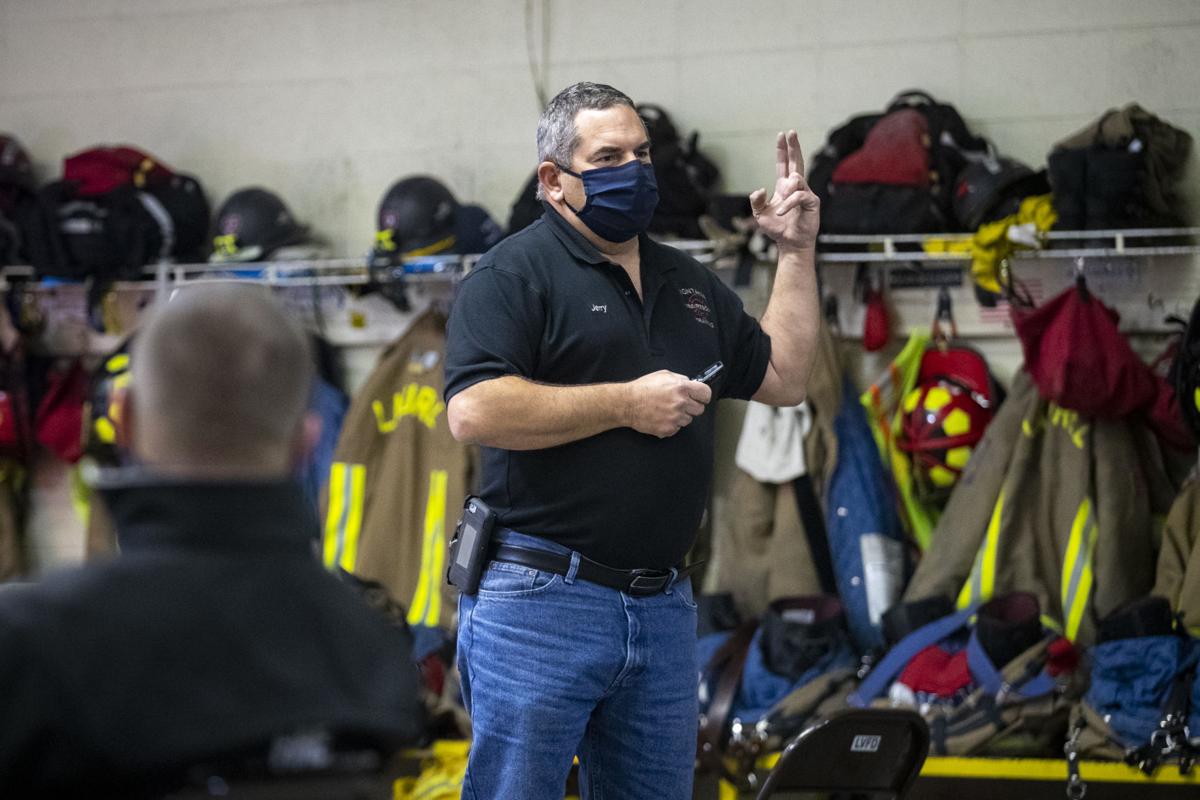 Prete, who is based out of Miles City, described the course as "augmenting" some of the training that responders may already have. When multiple types of agencies show up for a training an opportunity arises to think through how to best work together and ideas for improvement can be exchanged. In recent years Prete said he has emphasized a strategy he picked up in Wisconsin article source for dealing with vehicles that have gone off road and into the ditch during icy weather. If conditions remain unsafe and likely to be a danger to responders because of the potential for other crashes, Prete advises responders to leave the vehicle where it is, transport the driver to a nearby safe location like a hotel, and wait until traffic is lighter and it's safer to remove the vehicle. For some, that runs counter to their typical approach of moving the vehicle immediately, even in bad conditions. In Stillwater County, where shaded portions of the interstate can lead to ice and quickly multiplying crashes in bad weather, Prete has learned of a truck the county uses that has both a sander and a reader board on the back warning of a crash ahead and if a driver should move over left or right.  The county has found the truck effective, which can help conserve resources that can run thin when bad weather strains first responder groups.  Prete has also had the opportunity to discuss new experimental roadside signage developed in Montana to offer drivers the additional instruction on where to move over. Those signs, used by Mr. T's Towing and Repair in Bozeman on the top half say "Slow Down" and on the lower half say "Move Over" with an arrow indicating which lane. Which lane drivers are asked to move into can be adjusted using Velcro.  The sign is simple, but Prete said described its remarkable effectiveness.
https://billingsgazette.com/news/local/traffic-incident-management-training-part-of-effort-to-keep-montana-first-responders-safe/article_7c041eea-690c-5761-978e-f23b5c956873.html
among the six countries analyzed in the report. Almost half (48%) of U.S. survey respondents said they felt more confident to travel in the next three months compared to the previous three. Caribbean Countries are the Most Popular U.S. Tourism Destinations Islands in the Caribbean account for half of the top 10 destinations for American travelers, according to Squaremouth, a travel insurance comparison site. This is likely due to travel restrictions and border closures. Prior to COVID-19, only the Bahamas and Costa Rica made the top 10 list. Now Aruba, Jamaica, Turks and Caicos, and the U.S. Virgin Islands have become the fastest-growing international destinations. Source: Squaremouth analysis of travel insurance policies purchased March 12-Oct.
https://www.forbes.com/advisor/travel-insurance/2021-travel-wishes/